---
How to access the films:
As a friend of CLAS, we are happy to share with you an access code allowing you to watch the films for free.
Access Code: Email us at clas@utah.edu
Tickets and panels will be accessed through SLFS website.
Here is the full link for in-person tickets:
Here is the full link for online tickets:
---
Film Screenings:
Friday November 12
Premier Night:How many ways are there to say I love you? With this question in mind, Director Luna Marán takes us on a journey through the history of a family and its place in a Zapotec community whose groundbreaking organization and politics have resisted systemic racism for over 500 years.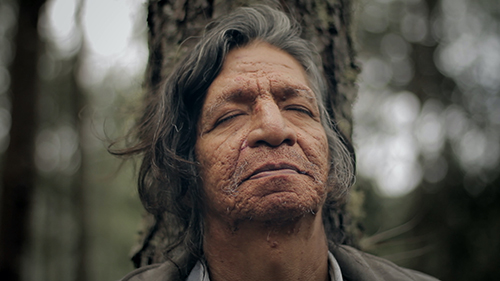 Uncle Yim
In Theater November 12 only at 8 pm
In Virtual on
SLFSathome.org
November 12 on Demand
In Virtual November 13 - November 18 at 4 pm, 7 pm, 9 pm and On Demand.
Uncle Yim is a powerful documentary immersing us in the identity of a family shaped by tradition, music, and communality.
In Spanish, Zapotec, and French with English subtitles
Location: In theater and on SLFSathome.org
Conversation with Zapotec director/producer Luna Marán and OaxaCalifornian Zapotec activist, Odilia Romero: What is communality and how has it guided Zapotec communities social and economic structure? What is a Latino forced identity, how are community leaders' lives impacted by the social movements they guide, what is emotional colonization? These and more questions are discussed by two prominent Zapotec artists and activists, in this interview exclusive for Filméxico.
This film is preceded by a short film, Snake Mouthdirected by Adriana Otero.
Snake's Mouth (Boca de Culebra, precedes Uncle Yim)
Dir. Adriana Otero, Doc. 16 min.
This documentary portrays the life of a family from that place and their resilience in a village where tradition will continue unless someone breaks the cycle.
---
Saturday November 13