Latin American Studies' student wins prestigious Gilman Scholarship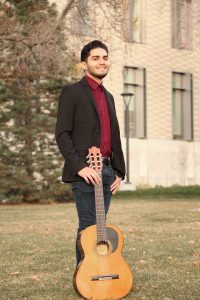 We are excited to announce that Jose Chacon, a double major in Latin American Studies and Political Science, has received the Benjamin A. Gilman International Scholarship from the U.S. Department of State. Chacon was selected from an applicant pool of more than 3,000 students. He plans to use the scholarship to pursue studies at the University of the Americas in Puebla, Mexico where he will be able to take courses to count toward his majors.
The Gilman International Scholarship provides undergraduate students who are U.S. citizens with the financial means to pursue academic studies or internships abroad, with the goal of better preparing them to thrive in a global economy and interdependent world. Learn more about this scholarship here.