UU Nahuatl instructors presenting at LASA
UU's amazing Nahuatl instructors, Abelardo, Sabina, Eduardo and Bety presenting at the Latin American Studies Association Conference in Boston. Their panel focused on experiences of migration for Nahuatl communities and the impact it has had on gender roles and community traditions. They presented their papers entirely in Nahuatl! Brisa Sanchez Zavala from Washington State and Adam Coons from the University of Minnesota provided simultaneous translation to English and Spanish.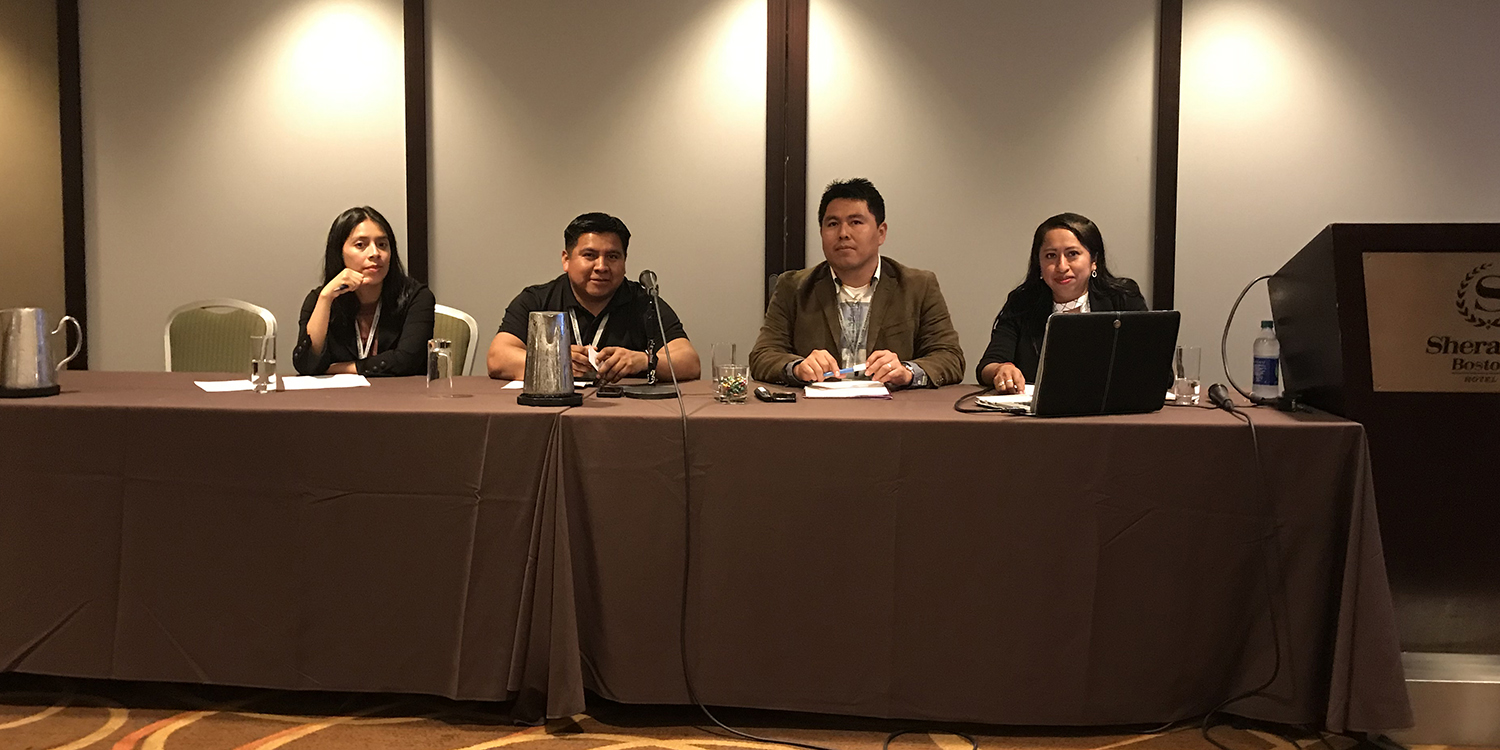 "[The congress invokes and expands] the message of "Nuestra América" to promote a hemispheric vision of justice and inclusion in an era when global politics is too often built around walls and securing borders and not on fostering social justice and democracy. Our congress takes place in Boston, Massachusetts, the site of key events in the revolution that resulted in U.S. independence and—along with other momentous episodes in the "age of revolutions," including the Haitian revolution that abolished slavery— laid the basis for contemporary ideas of democracy and justice.
"Nuestra América: Justice and Inclusion" signals the challenges of social, economic, racial, ethnic, gendered, sexuality-based, and other forms of inequality; the need to promote creative solutions for overcoming them; the importance of scholarship, activism, and policy in this regard; the relevance of changed demographics that make historically marginalized peoples a majority in the continent and recognition of their wide-ranging cultural, linguistic, political, social, and economic contributions; an inclusive definition of justice that relies on truth and facts and incorporates respect and dignity for all peoples; and a broad understanding of rights, both collective and individual." https://lasaweb.org/en/lasa2019/